How to get latest results via the API
Visit any query page and click the horizontal ellipsis (…) above the query editor. Then choose Show API Key. The links in the modal that appears always point to the latest query result. You can choose between CSV and JSON formats to be returned by the API call.
It's not shown in the interface, but you can also get the Excel format by changing the file type suffix fromjson/csvtoxlsx.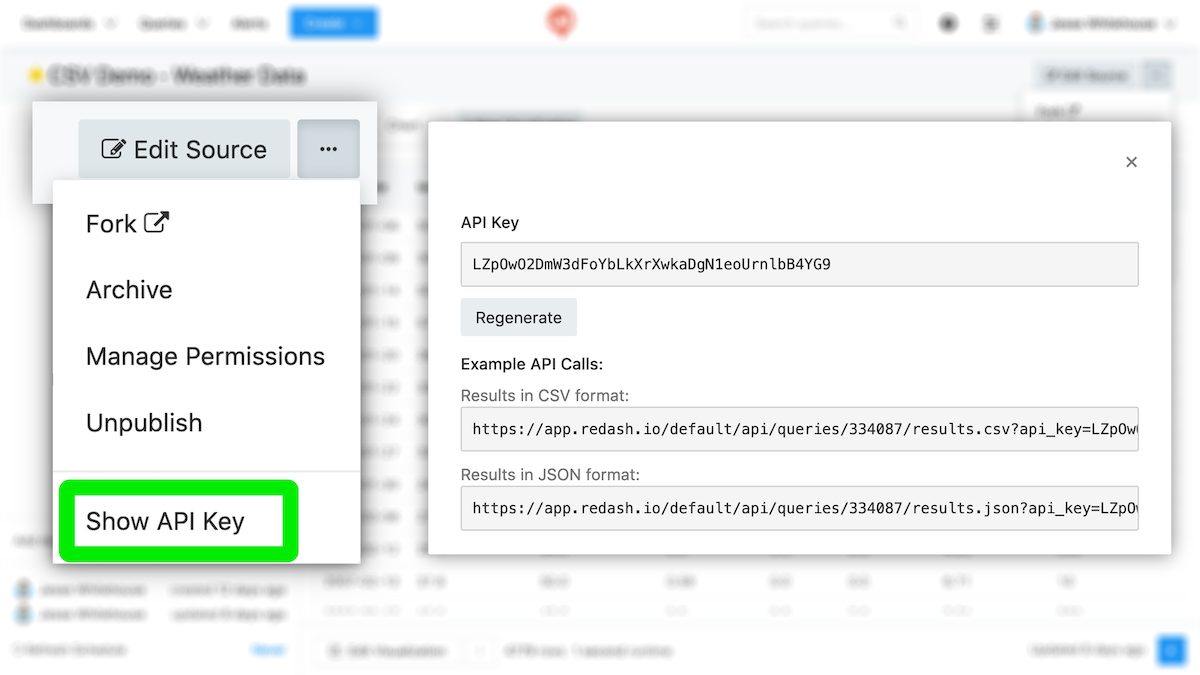 Query Schedules
When saving your query, remember to set the refresh schedule accordingly to ensure your API call data is current.

When running queries against your data warehouse, your query refresh schedule should align with the times in which your data is set to refresh, in most cases, nightly.