The new Healthjump app is putting more control into your hands than ever giving you the ability to manage your connections. This guide is intended to show how you as a customer can quickly and easily create new connections.
To get started, next to your customer name in the menu bar 'Add New Connection'.

Once the New Connection window is available begin by selecting your practice's EHR. If you don't see your EHR among the list of supported EHR's you may also add an unsupported EHR.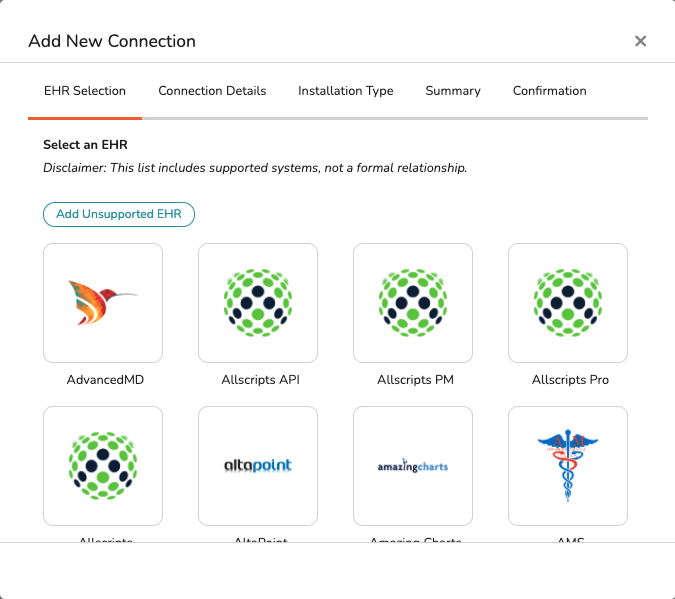 After EHR selection you will need to enter the connection details for your practice. To find your practice name you must first select your practice state. Be sure to also include a technical contact at the practice in the event Healthjump needs assistance doing maintenance a connection when adding contact information.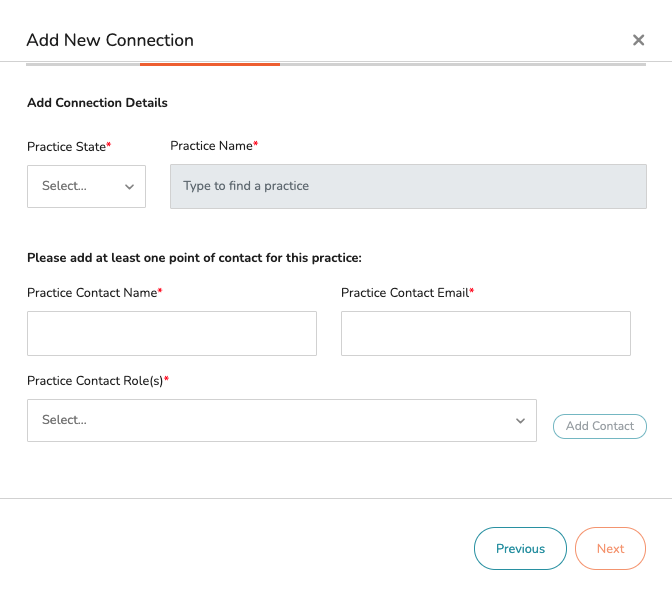 One of the newer features in Healthjump's new connection process is the ability to select how you would like to complete this installation. You have the option to complete the installation yourself, schedule an assisted install with a Healthjump Engineer, or you can simply generate your license while you decide the best route.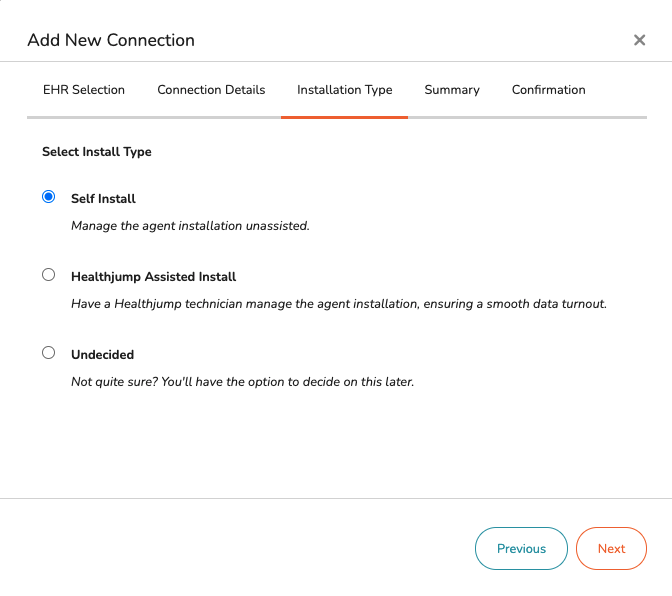 Once all these steps are done you will reach your final summary where you can confirm your connection details and place your order! Once your order is placed you will be brought to the confirmation page letting you know the new connection has been created and where you can find the license key created for your new connection. Be sure to also download the CSV file that contains your license key. Once you have the license key saved you are ready to get started with the self-installation!