Healthjump has made it possible to establish two connections through the same JumpAgent! If you have additional secret keys you would like to connect to the same server follow the steps below for adding your additional connection.
1.) With the JumpAgent GUI closed, open your file browser. In your C:\Program Files (x86) navigate to the Healthjump Folder. In the JumpAgent folder locate the JumpAgent.exe Config file. Open the file using notepad.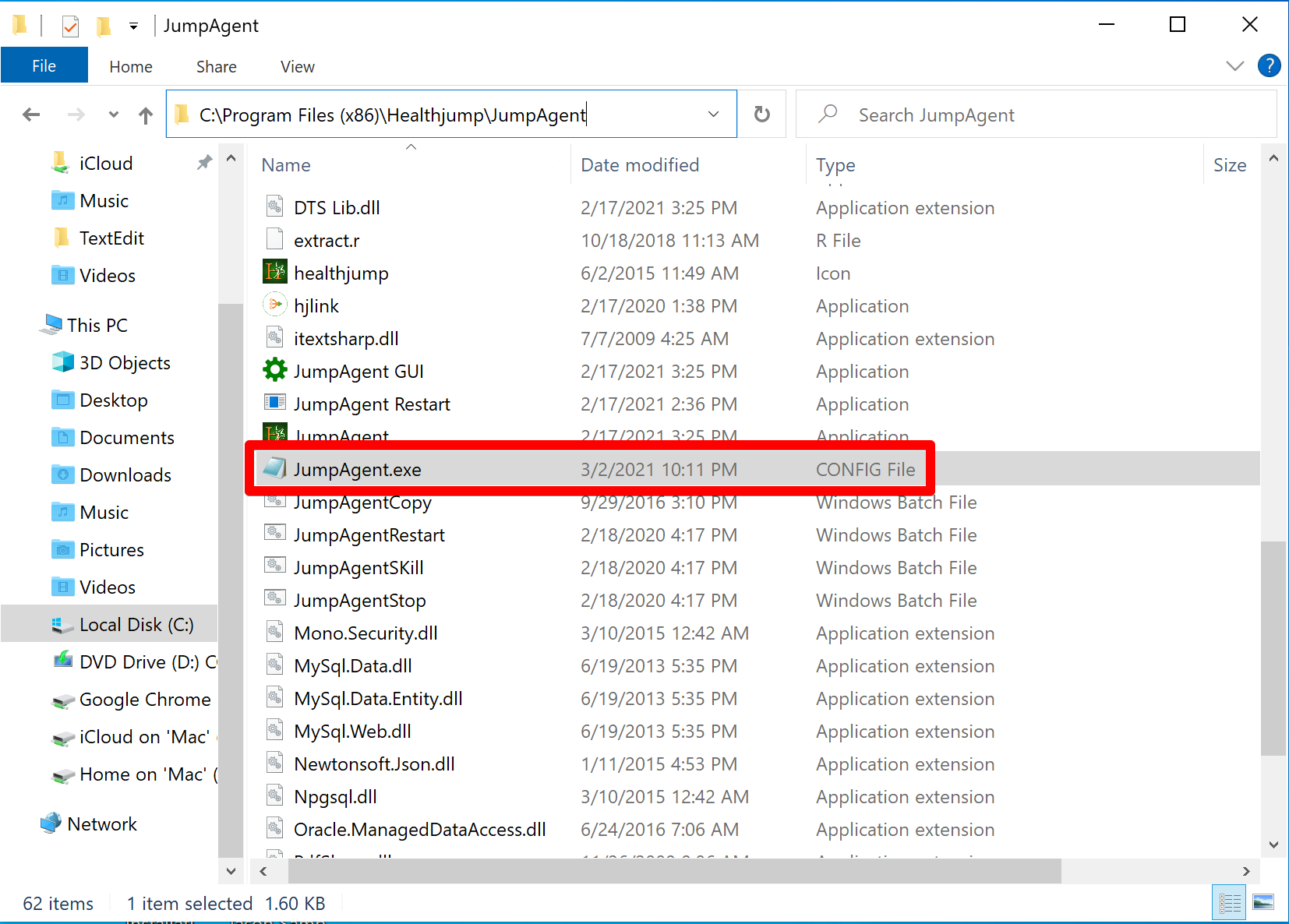 2.) In the Config file, 5 lines down you will see a value reading:
<add key = 'key' value = "YOUR SECRET KEY" />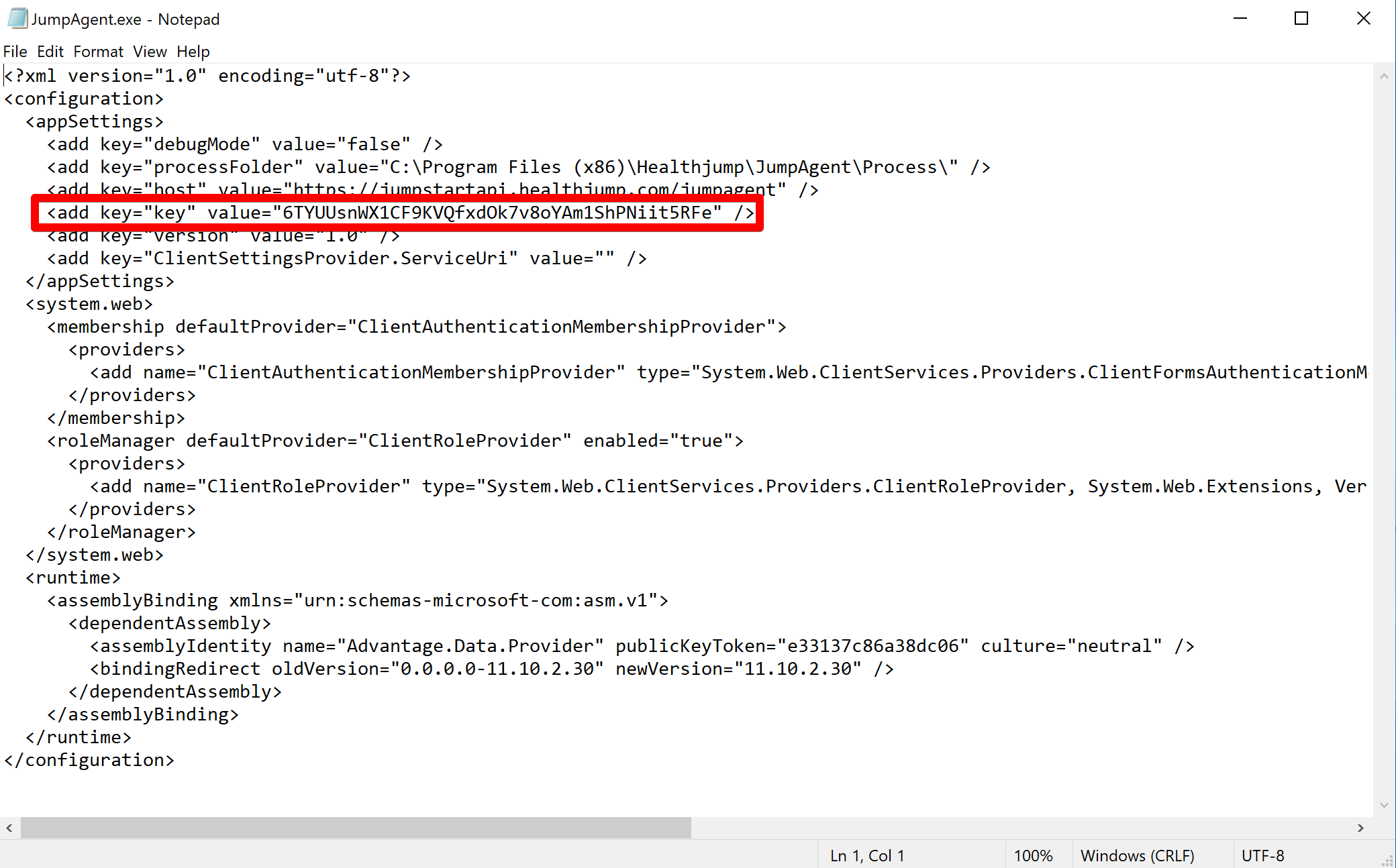 3.) To add your additional key start by adding a pipe character to the end of the first key inside the quotes. Paste the additional key after the pipe character and ensure there are no additional spaces added. The string should look like this:
<add key = "key" value = "YOUR SECRET KEY|ADDITIONAL KEY" />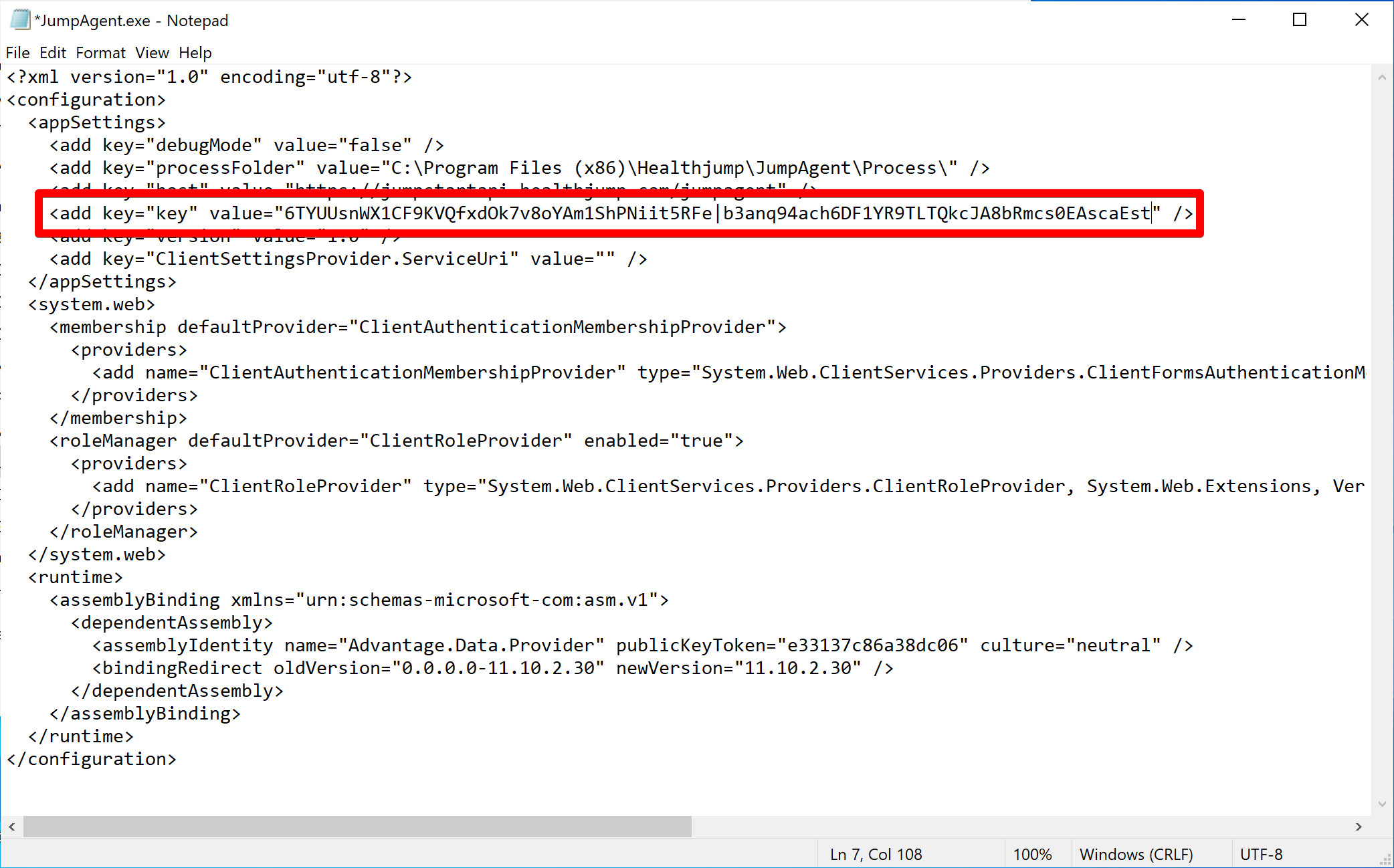 4.) Once all steps have been completed you can reopen the JumpAgent and at the top of the window, you will have two arrows. Clicking on the right arrow will show your additional connection. Be sure to test each connection to ensure they can successfully establish then "Save and Restart" the JumpAgent.