To open a ticket with your Client Success Manager (CSM), click over to the ticket manager screen. Click Add Ticket to start the new ticket process.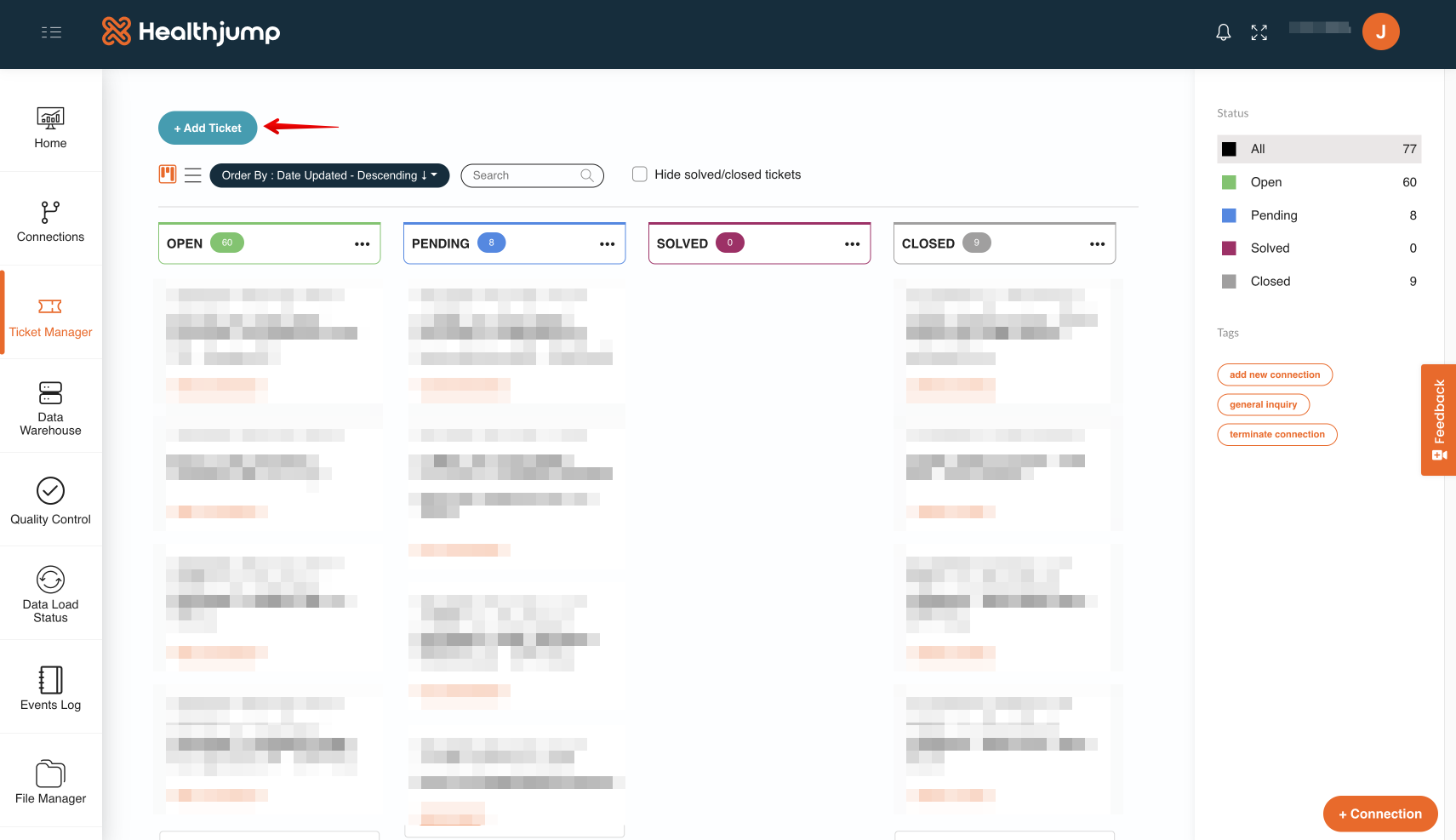 You'll be presented with a Create Ticket window. Fields marked with an orange asterisk are required fields. You want to fill these required fields with as much detail as you have so the engineer assigned to review your request will be able to resolve your issue quickly. Fields like adding a tag and associating the ticket to a relevant EHR/EMR aren't required to submit your ticket but can be very useful for our developer team.
Once completed, click on Submit and your CSM will be notified.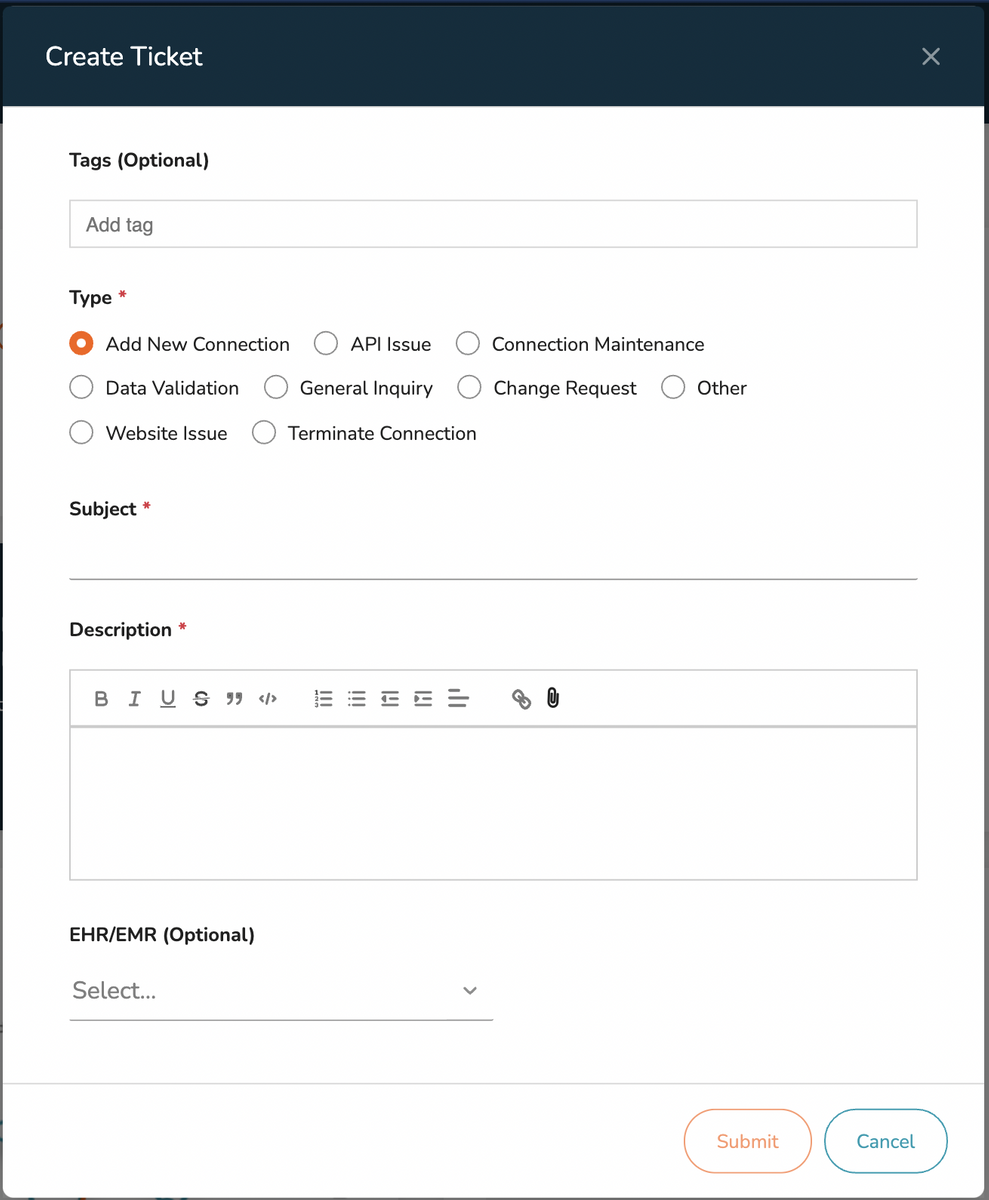 Selecting the Ticket Manager tab in the left-side menu gives you even more control over your tickets. This window allows you to open a new ticket, view the current status of all tickets, expand on the details of each ticket, view comments made by the engineer or CSM, and communicate directly to the team with your own comments.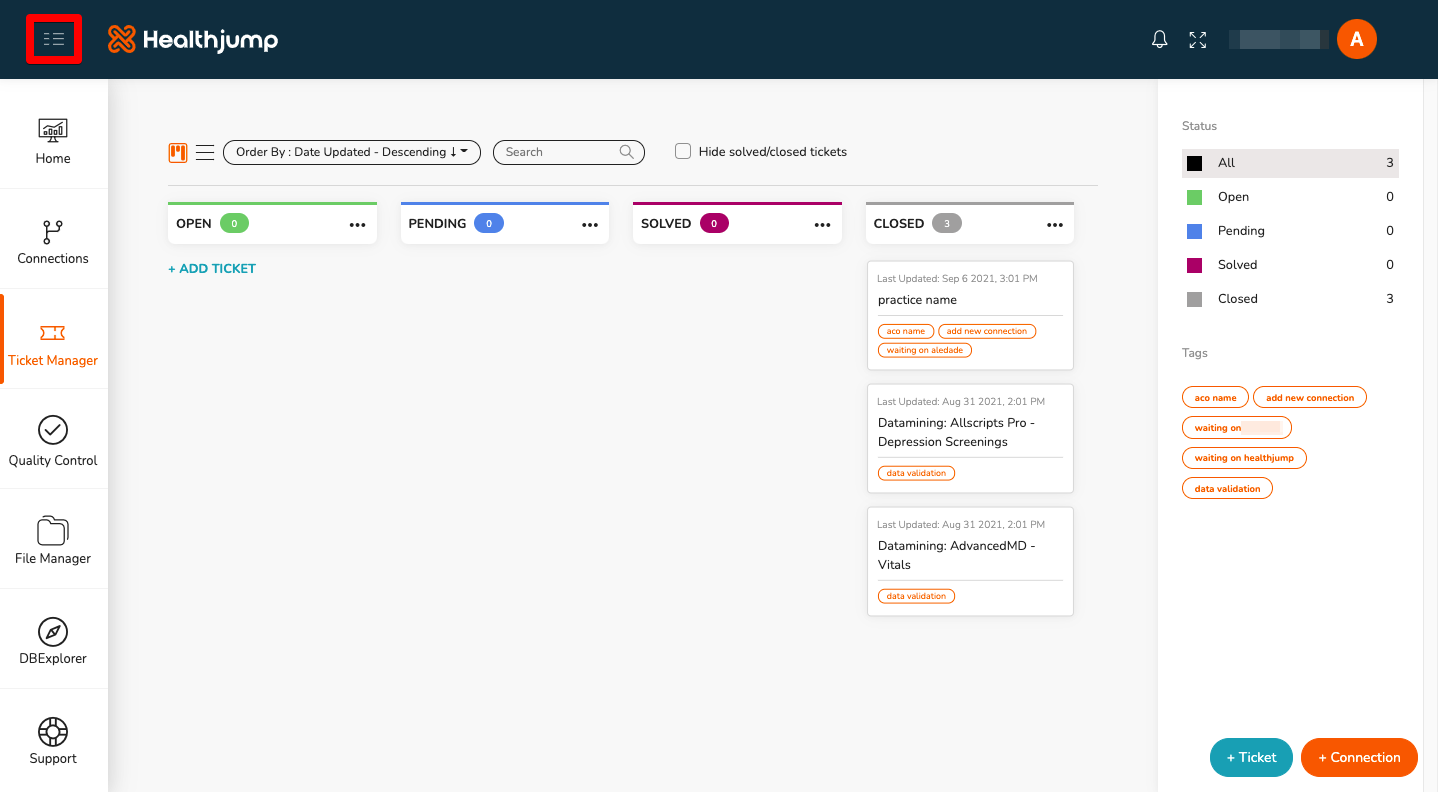 Healthjump has also made it quick and easy to create a ticket while you're checking your connections. While in the connections tab, the middle icon on the right of the connection card lets you expressly create a ticket tied to a specific connection if you notice an issue.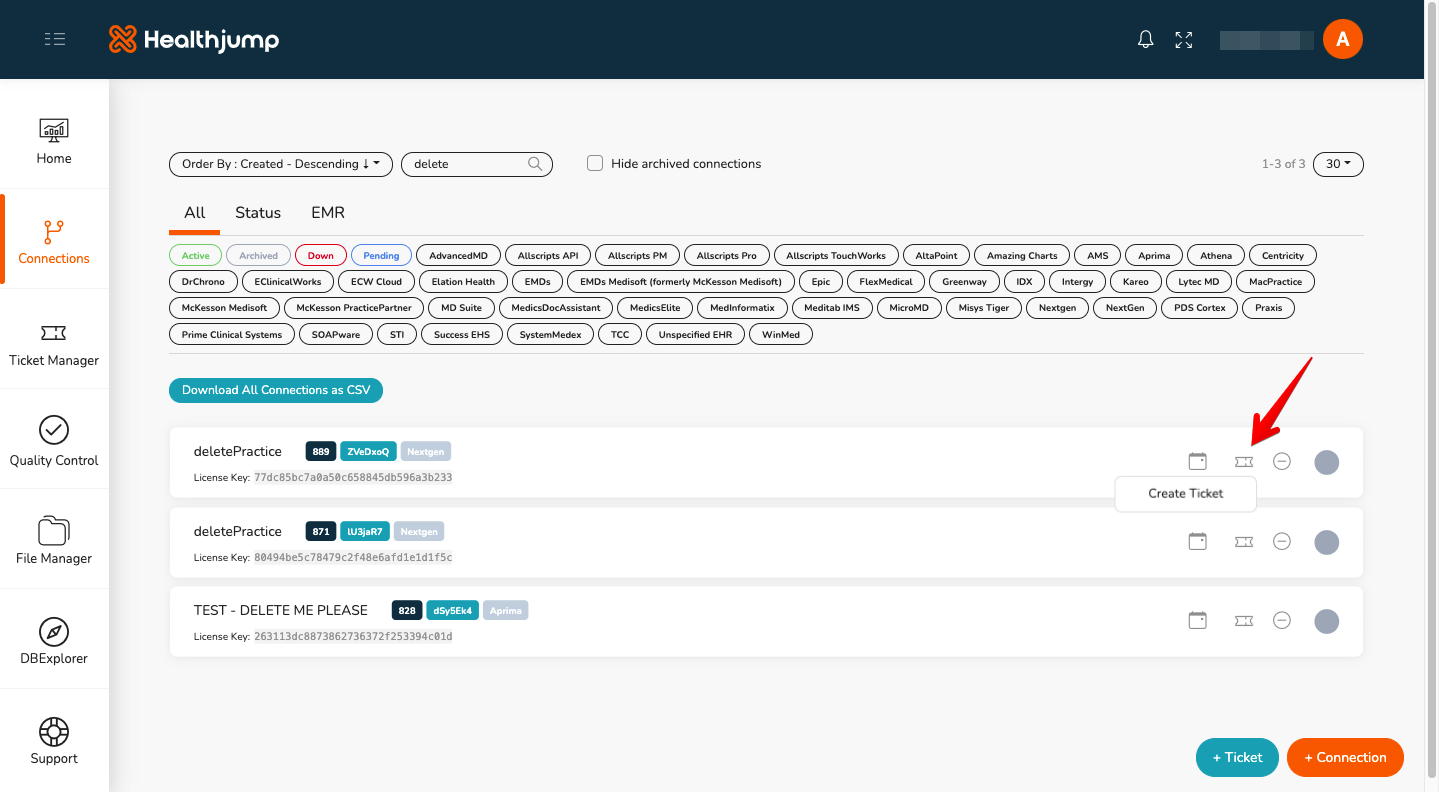 If you click on a connection card and select the Tickets tab in the connection details window, you can manage all tickets related to a specific connection. You'll easily be able to check each status and open a new ticket related to a connection.