User Guide:
The latest feature in the Healthjump App is the ability for users to edit Lab Compendium files. If you choose to store and modify Lab Compendium files via Healthjump, you can do so following these simple steps:
Once the Compendium file is stored in your bucket, you will see a Compendiums item on the menu bar on the left:

After clicking on this item, you'll be redirected to the directory containing the Lab Compendium JSON file. To open the file editor, you can do so by:
Opening the context menu (Right click on the file), and selecting Edit File,

or,


Selecting Edit File in the header above




Once inside the editor, the file would look like this: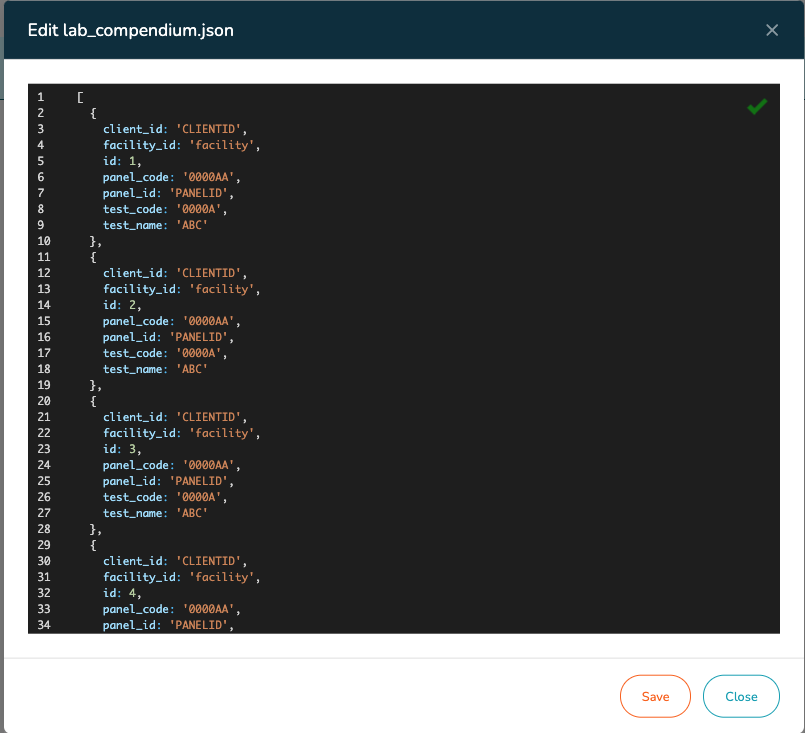 The editor has a built-in validator that detects syntax errors, and will notify the user whenever something needs to be corrected (see the following example).

That's all you need to know! Make sure to save your changes when you're done editing.