Adding a new connection to your Healthjump data network starts with the creation of a new connection license. The connection license will be used to initiate the web scheduling and the installation process at the time of install.
Begin
Click the orange button at the bottom of the screen labeled "+ Connection".

EHR Selection
Once the New Connection window opens, select your practice's EHR.
Note: If you don't see your EHR among the list of supported EHR's you may also add an unsupported EHR.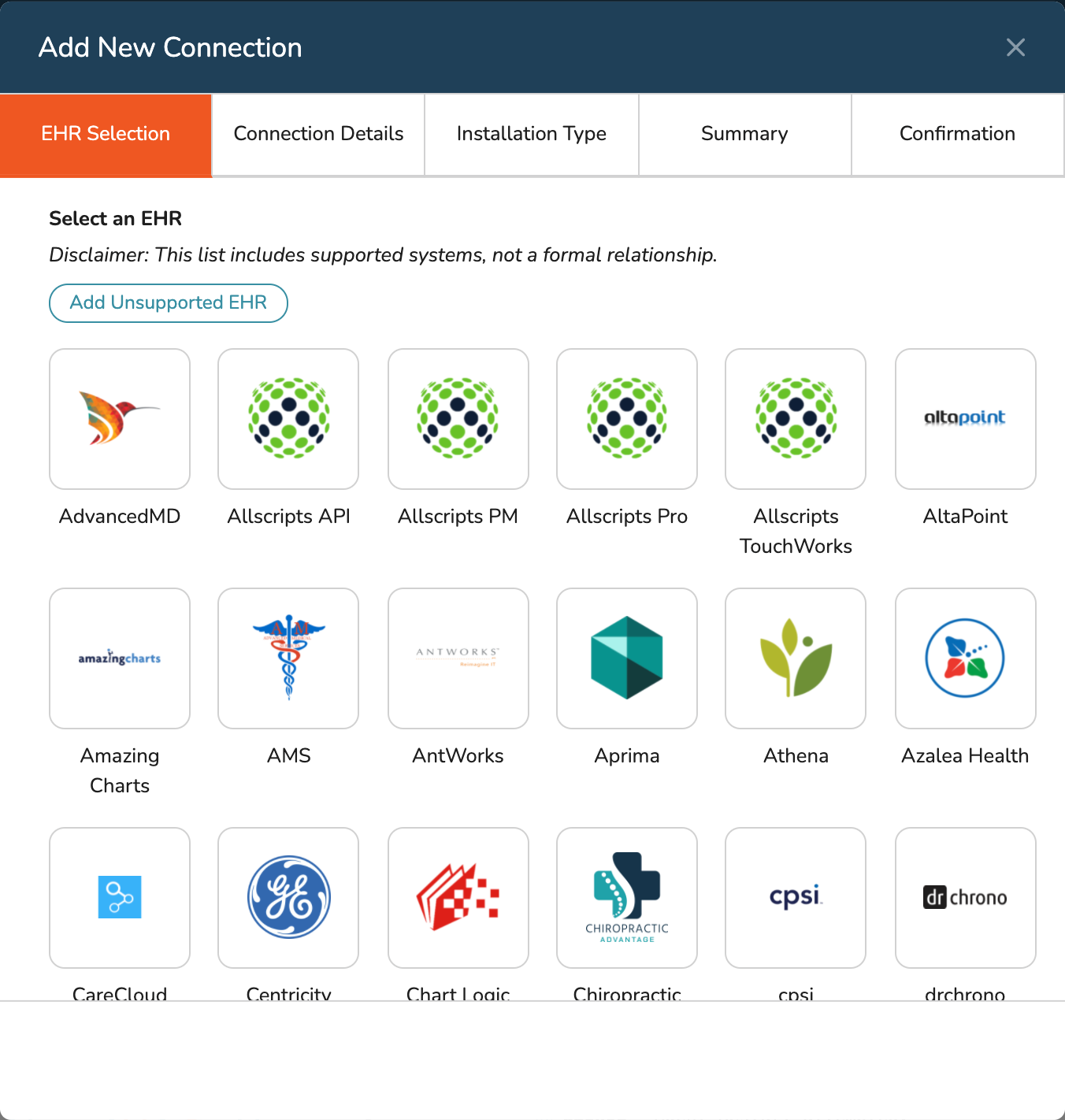 Connection Details
Practice Name
Find your practice name by first selecting your practice state. The practice name with autofill based on the selected state. You may also override the name if your practice can not be found.
Practice Contacts
There are currently 2 types of contacts:
Technical Support - If the customer chooses to allow Healthjump to interact with the practice, this is an Individual who will be contacted in the event of a technical issue.
Practice Administrator - The contact type is intended for use with future functionality.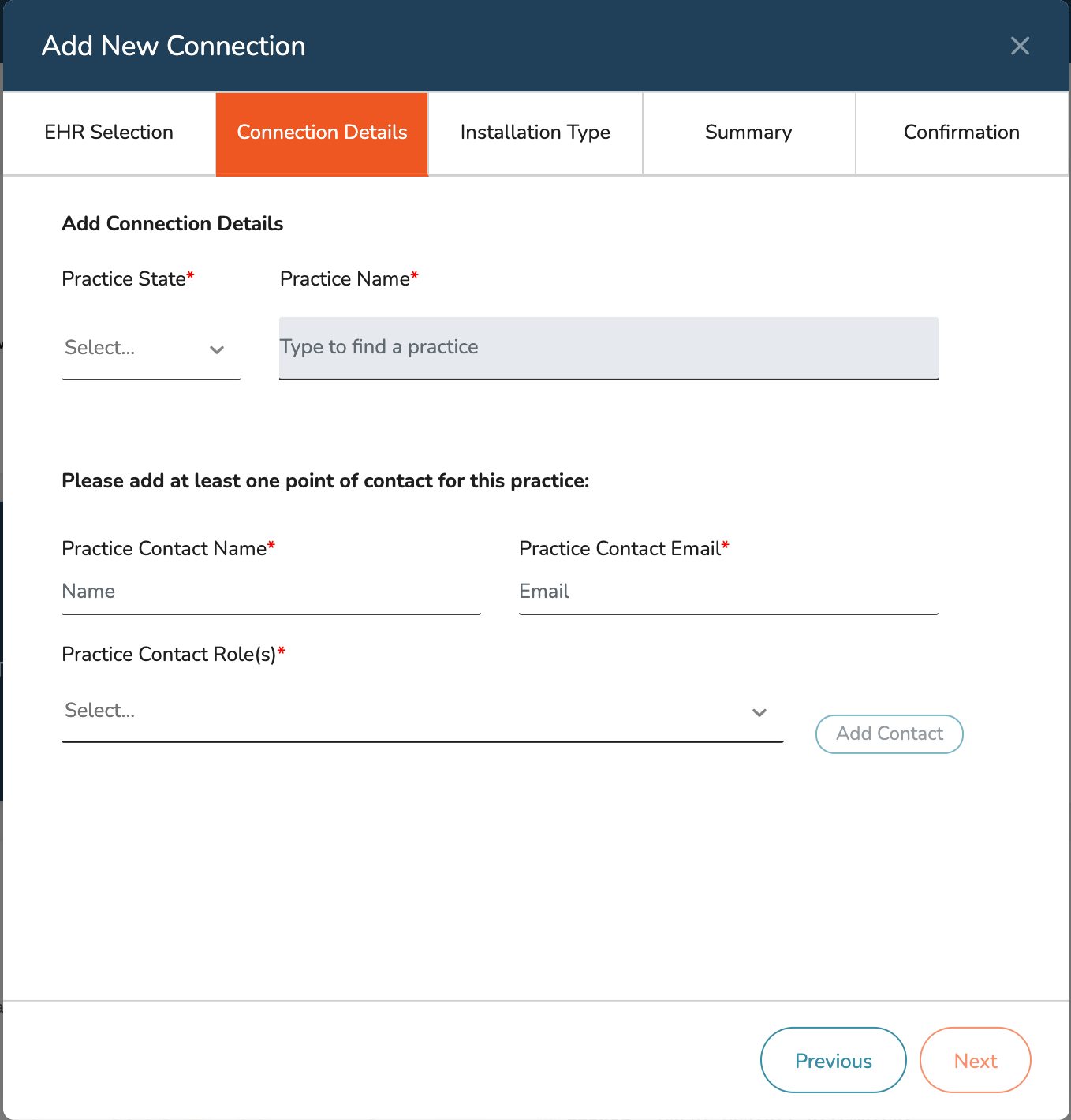 Installation Type
Self Installation - The Healthjump customer assumes control over the Healthjump implementation process and connection validation post-install.
Healthjump Assisted Installation - With this installation type, the customer can schedule a time with a Healthjump Engineer to provide a white glove installation experience for your practice. This is the safest way to ensure a quick and effective installation process.
Note: Healthjump does charge an installation fee that will vary based on your agreement with Healthjump. Reach out to your sales executive for details.
Undecided - Generate your license while you decide the best route.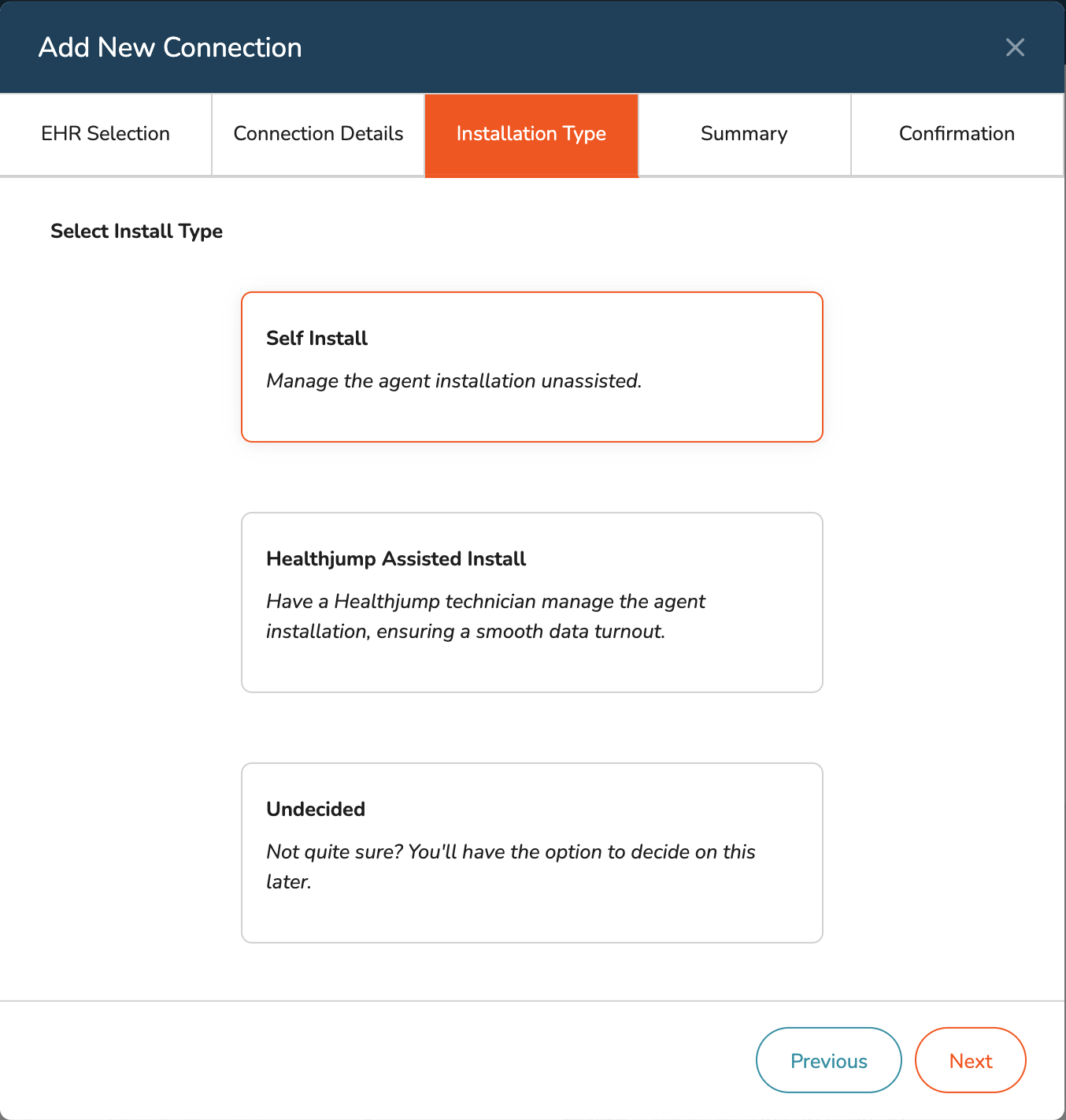 Summary
Once all these steps are done you will reach your final summary where you can confirm your connection details and place your order.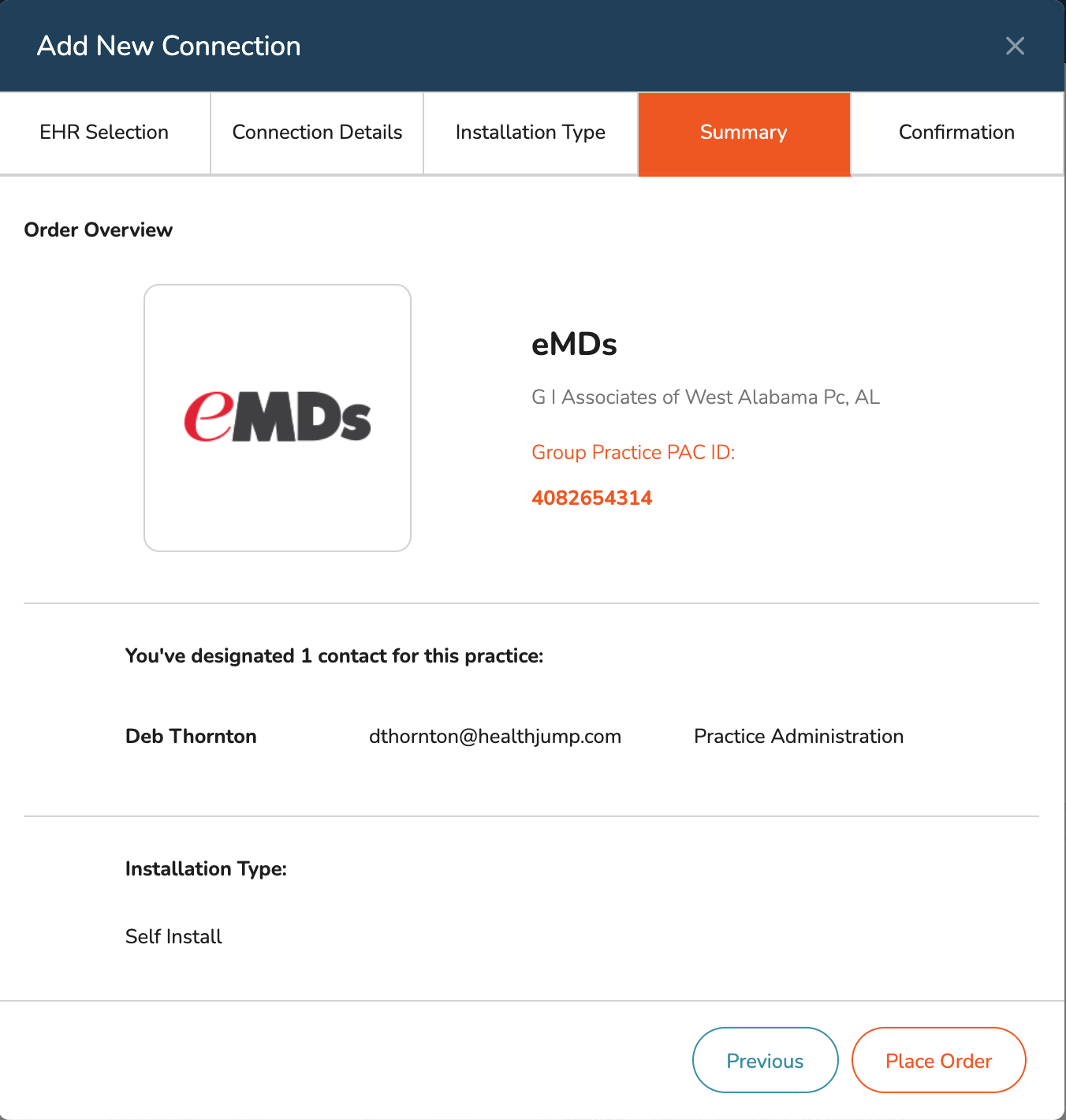 Confirmation
Once your order is placed you will be brought to the confirmation page letting you know the new connection has been created and where you can find the license key created for your new connection.
Be sure to also download the CSV file that contains your license key. Once you have the license key saved you are ready to get started with the self-installation!